Helping drive growth in sales and margin
At Unigloves we know that our customers want to achieve a sustainable level of growth, not only in sales but also and, more importantly in margin. Hence the business adage – sales are for vanity, profit's for sanity.
How Unigloves can support you
Unigloves is dedicated to helping our partners grow sales and margins; our business is built upon the simple founding principle of 'Safety through quality' which equates to quality products backed by quality service and support through our 4 pillars of strength:
1/ Sales advantage
We work closely with you to develop the ideal product range for your business, maximising sales and profitability.
2/ Technical advantage
We cover all matters relating to product safety, quality control and regulatory affairs.
3/ Marketing advantage
We work with you to plan a promotional programme throughout the year to maximise sales and impulse buys.
4/ Logistics advantage
We tailor our logistics to your requirements, whether it is cartons to multiple locations, pallet quantities to a distribution centre, or containers to a central hub.
1/ Sales advantage through:
Dedicated Support - dedicated, experienced sales support and internal buddy, to ensure your account is proactively managed, including joint visits to end-users to enhance sales and margin
Enterprise-Grade IT - IT system with customer-centric features, to ensure you have accurate and reliable information on your business with us
24/7 Access - our full-function online account management platform is available 24/7 so you always have instant access to your account and order history
Factory Direct - commercially competitive and consistent pricing; we pass on the benefits of our efficient supply chain to you/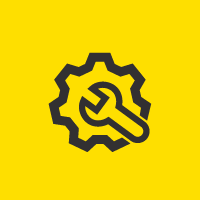 2/ Technical advantage through:
Training - product training from our experienced technical team, so you can equip your sales team with product knowledge and position them as the product experts
Reliable Data - detailed, reliable factory technical data; have confidence that you're selling the product you think you are
New Product Development - product development and innovation; differentiate a product often perceived to be a commodity by offering our first-to-market gloves
Factory Support - support from the factory team; direct communication with a Western-educated factory team
3/ Marketing advantage through:
Supported Brand - significant recent investment in brand and product collateral; expert help, tools and materials to promote our products and maximise your returns
Product Samples - prepacked sample sleeves; we bear the cost of sample requests and product trials, so you don't have to
Experienced Team - experienced, industry savvy, marketing and design team, dedicated to providing you with professional support for joint online and offline marketing campaigns
Digital - digital marketing platform for web and social media marketing to provide greater reach to end-users and to provide a steady stream of inbound enquiries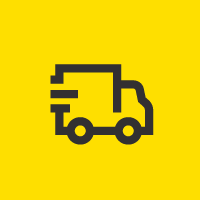 4/ Logistics advantage through:
Century Logistics - award winning logistics partners with an enviable 'on-time-in-full' track record so you can be confident products will arrive just in time
Planning - flexibility and low minimum order quantities, so you can optimise your orders and use your warehouse for higher margin opportunities
High Stock Holdings - high stock holdings in UK and Malaysia to help mitigate and minimise supply chain risks
Flexibility - logistical flexibility: deferred stock; ring-fenced stock and forward orders; bespoke and specific ways to manage stock and consignments to give you competitive advantage.