Unigloves is delighted to announce that Karen Cresswell has joined the company in the role of Sales Manager - Technical.
Karen brings with her over 20 years' experience in the PPE industry and considerable knowledge from within the Hand Protection industry. Previously working with BM Polyco, and most recently, seven years at UVEX as Area Sales Manager. Karen has worked in all areas from warehouse operations; customer service; telephone account management to area sales and has an excellent understanding of business needs and the requirements of both internal departments and external customers.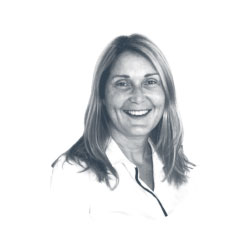 Karen reports to our Sales Director, Paul Gibbons and will add further strength to the current Field Sales structure at Unigloves. She will work closely with our sales and marketing teams, customers and end users to increase brand awareness and deliver a bespoke range of solutions for the UG Group to offer.
Karen is married with two independent daughters; she enjoys keeping fit and taking part in running events and triathlons, eating cake (for balance) and travel.
For more information, please contact: